What is WhatBox?
WhatBox is a small company that makes BIG fun.
WhatBox delivers, facilitates, and removes pop-up adventure playgrounds for kids and their families, featuring loose-parts play with real stuff. Events last anywhere from half a day to a full month. 
How safe is WhatBox?
Research shows that adventure playgrounds are actually safer than traditional playgrounds due to participants' heightened awareness, focus, and judgement while using real tools and materials. Please view the videos below for more information. 
Is the playground staffed?
Yes, WhatBox employees are present on-site from delivery to departure and they are trained in expert (un)facilitation techniques to support all participants in playful learning activities that are full of self-expression, collaboration, critical thinking, and healthy risk. 
Are parents allowed?
Many adventure playgrounds maintain a strict no-parents policy to ensure that projects are truly child-driven. At WhatBox, parents are free to leave their children (after registering contact information), but we are also big proponents of multi-generational parallel play, where kids and parents experiment and learn together. That said, if we sense that parents are taking over, our staff is trained to gently step in to help them step back. In this way, WhatBox encourages personal growth for all participants, from younger to older ones. It's not a "free-for-all" but it is more free for all. 
Do I need a ticket?
No, WhatBox is a drop-in experience that is FREE to all participants.
Typically, WhatBox is purchased by a municipality, museum, festival, school, corporation, or other organization for a specific time period. However, WhatBox is also flexible enough to make other arrangements with individuals.
Just contact us when you're ready.
What do I bring?
Only what you wish! If you have a special item or tool -– or maybe even a current project -- then you are welcome to bring it along, but WhatBox provides a wide variety of basic tools, supplies, and materials. Shoes (and snacks) are recommended.
Can I take my creation home?
Yes, participants are welcome to bring home their own builds, or leave them behind as inspiration or a starting point for others. All WhatBox tools remain on-site.
How big is WhatBox?
Depending on the site, WhatBox arrives in a truck, trailer, or a container, which is usually removed or locked up overnight. WhatBox can take place in a backyard, an empty lot, a field, or even in the woods. 
Where do you get your materials?
Some basic materials are new, but many items have been donated by industries interested in seeing their surplus or leftover materials put to new use. We know that found objects with a backstory frequently provide the most interesting and inspirational starting points for new creations. 
Is that all there is to it?
WhatBox is open to everyone and (nearly) everything so it reflects and celebrates your community. Participants can play and build, or they can work together on a bigger project, bringing along their own music and meals. WhatBox events can also feature special themes or certain materials, skills, and experts to add to the playful learning experience.
Corona strategy
WhatBox complies with the regulations of health and safety guidelines, as prescribed by the Danish Government:
Outdoor event with distance
Possibility to disinfect at each workstation
Cleaning of all surfaces and tools
No need to stand in line
WhatBox can be inside or outside and we would like electricity and water with sewer drain on site, thank you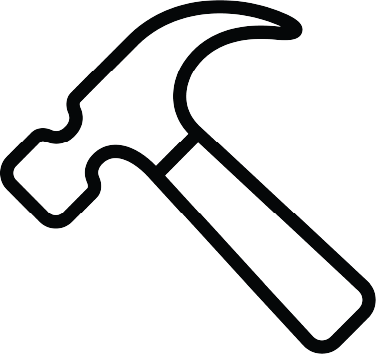 Ask Us
Fill out the box with any feedback or questions. Our team is able to adapt WhatBox programs and events to your own community interests and needs.