You can typically find WhatBox in the same place for an entire week or weekend. But we also arrange all-day events as well as month-long residencies.
17.12 – 20.12            Nuuk, Greenland
8.10   Taastrupgaard, Copenhagen
1.7 – 31.7 Haderslev Refugee Center
28 og 29.8 …  Billund  
    4.9 … Grindsted
Sommersjov in Billund, Byens Plads
What folks say about WhatBox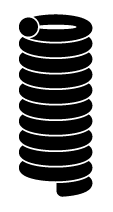 "WE GOT TO BUILD THE PLAYGROUND AND WE GOT TO DESIGN THE STUFF."
– Finn, age 10
"THE ADULTS COME WITH ADVICE AND HELP, BUT IT IS THE CHILDREN THAT DECIDE AND MAKE THEIR PROJECT A REALITY."
– Children of Skrammel, Danish Pedagogy that Inspired the World
"HE REALLY ENJOYED THE BUILDING TIME TODAY. THANKS FOR BEING SO SUPPORTIVE. HE WOULD LIKE TO COME TOMORROW AGAIN :)"
– Annika, mother of boy, age 10
Ask Us
Fill out the box with any feedback or questions. Our team is able to adapt WhatBox programs and events to your own community interests and needs.