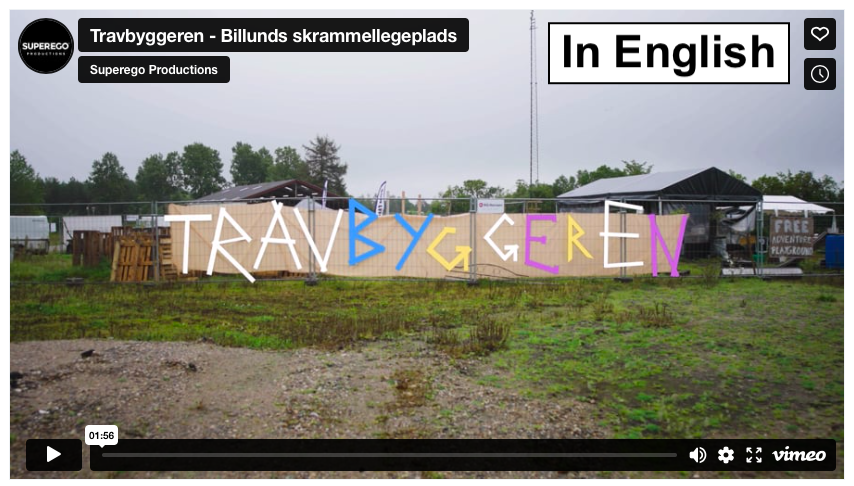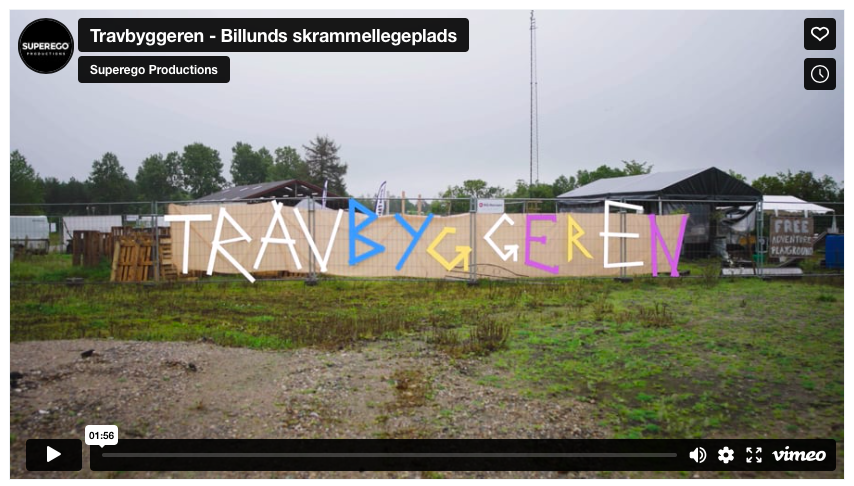 a short promotional film by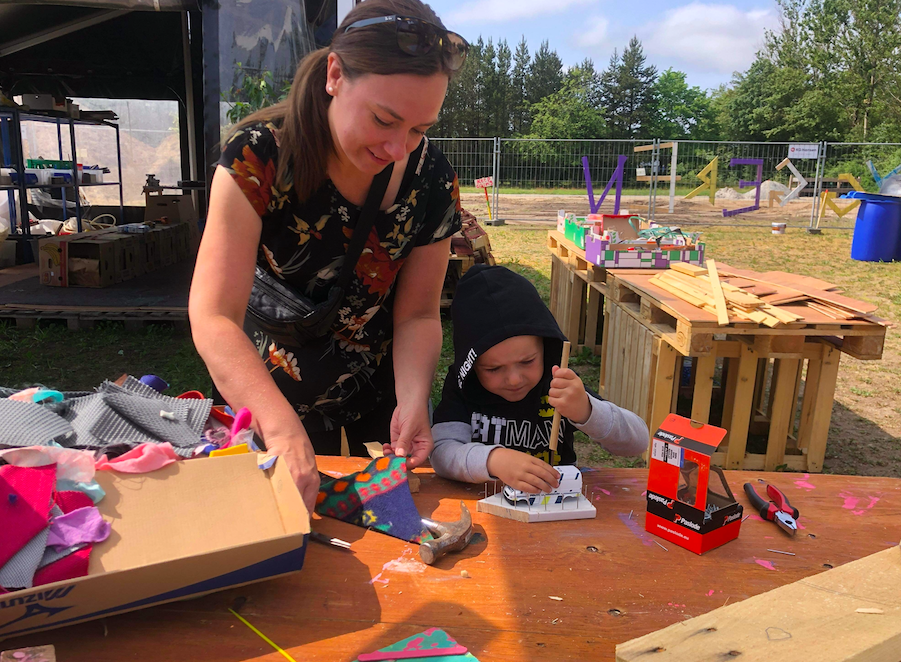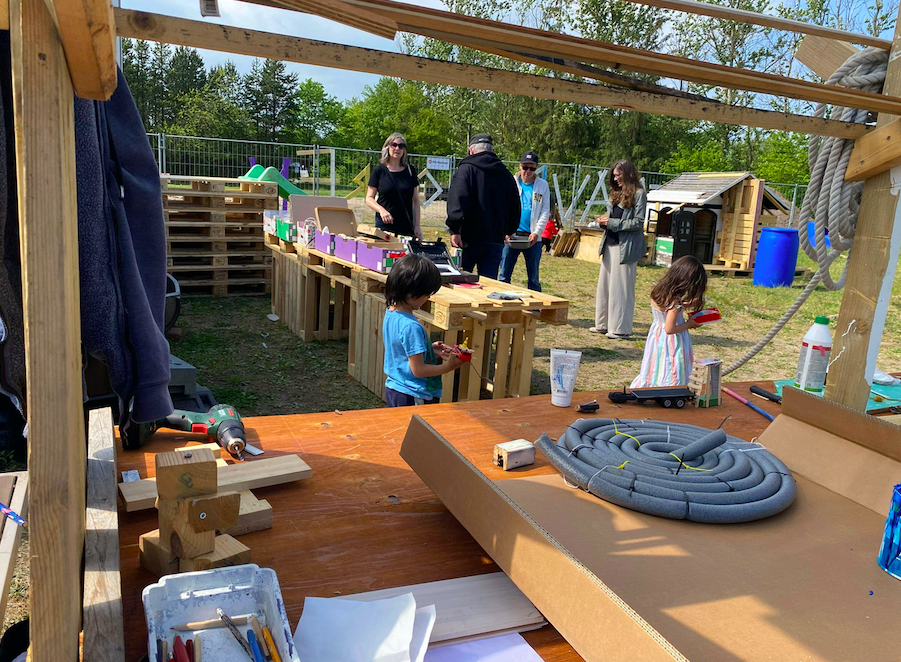 Alle er velkomne til besøge, bygge, og lege. GRATIS.
Der er en facilitator til stede mens der er "åbningstider" men børn under 7år

skal 

været

 i følge med en voksen.  
Alle må godt bruge skramellegepladsen når de har 

lyst til. Og hvis man har ikke koden til porten, så kan man bare skrive eller ringe til at spørge om den. 

 Der er en skilt ved siden af indgangen med et nummer og et mail. 
Kontakt Mike hvis du gerne vil arbejde sammen med os eller donere materialer.                    
Mike Sullivan  +4591887972 og mike@whatbox.dk (mail)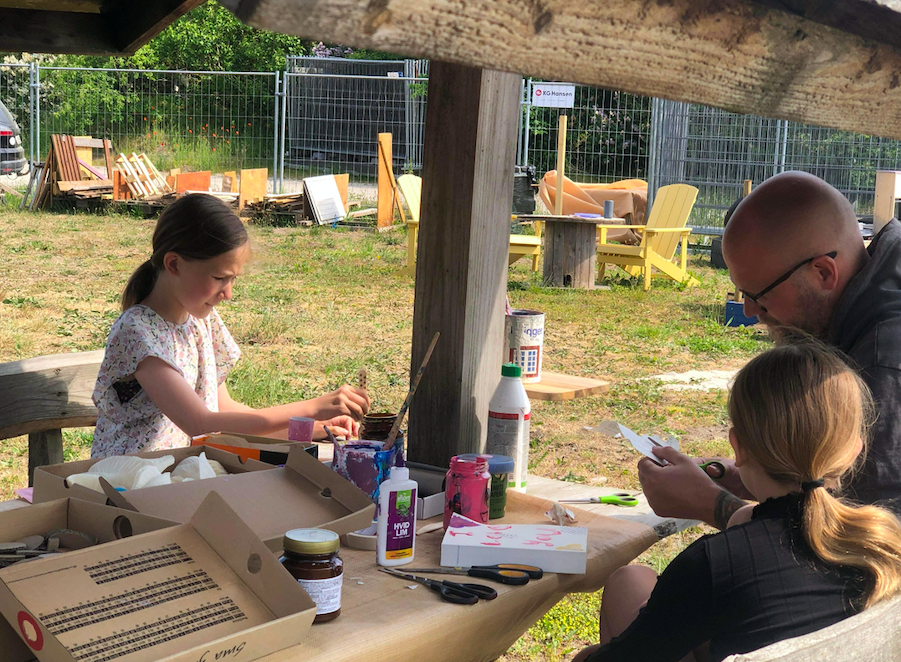 Everyone is welcome to visit, build, and play.  
And it is FREE, with a facilitator on-site during "open hours."  
But we recommend children under 7 years old are accompanied by an adult.
And most importantly, guests are welcome to visit the playground on their own.  There are directions to the gate code on a sign at the entrance. 
Contact Mike if you would like to work with us, arrange a group visit or special event, or even donate materials.    
Mike Sullivan  +4591887972 and mike@whatbox.dk (mail)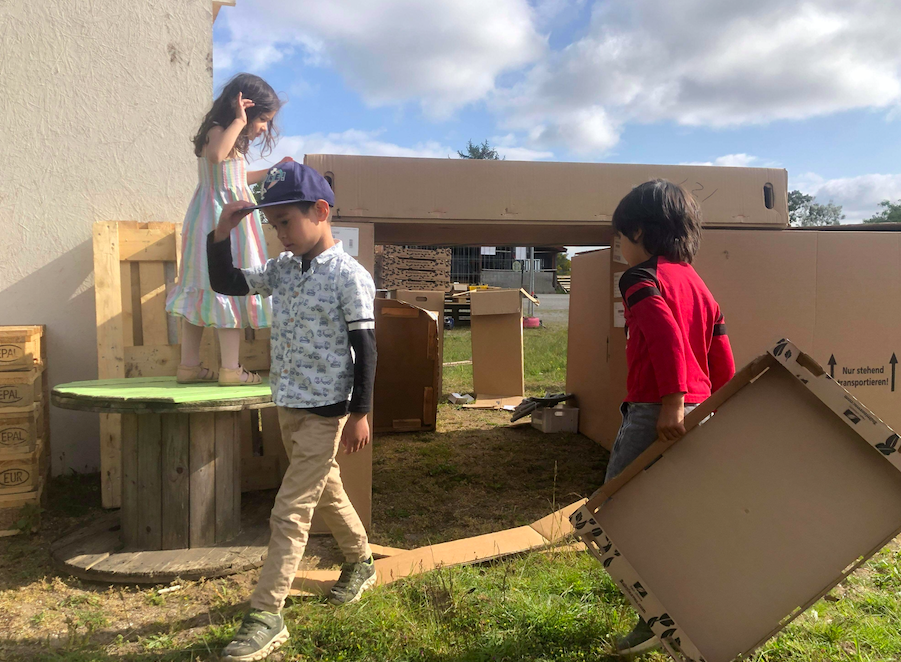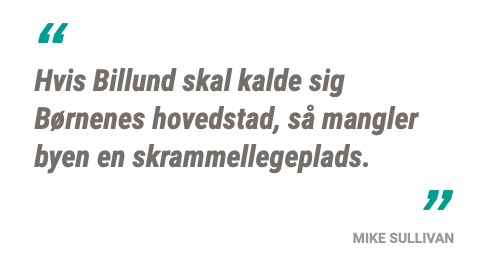 "If Billund is going to call itself the 'Capital of Children' then it needs to have a junkyard playground."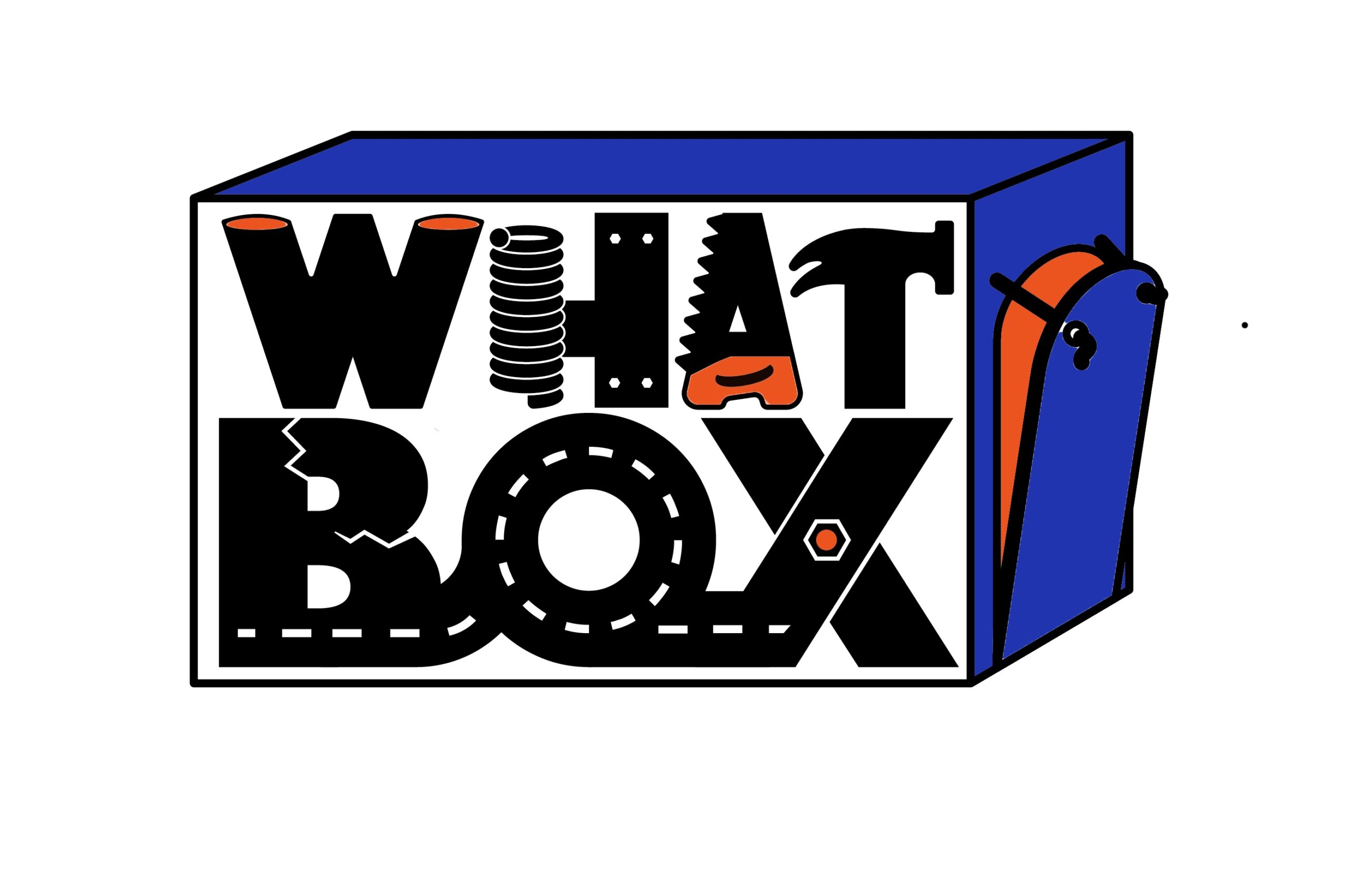 Born in Billund (short video above).
Located in Travbyen (link below).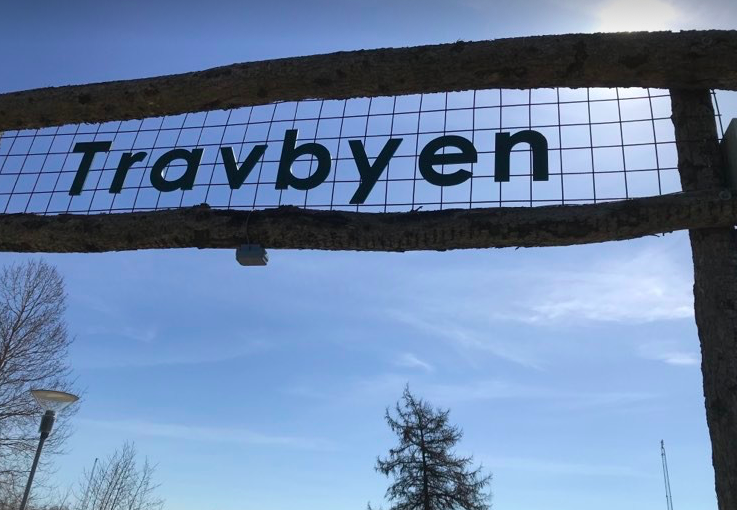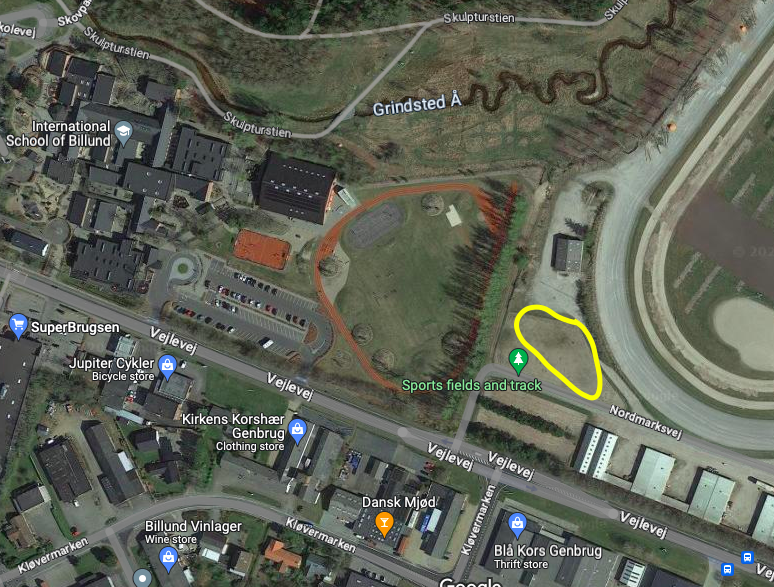 Short documentary film "The Land" starts at 5:25 (adventure play in North Wales). In association with Boston Children's Museum.
"HE REALLY ENJOYED THE BUILDING TIME TODAY. THANKS FOR BEING SO SUPPORTIVE. HE WOULD LIKE TO COME TOMORROW AGAIN :)"
– Annika, mother of boy, age 10
"WE GOT TO BUILD THE PLAYGROUND AND WE GOT TO DESIGN THE STUFF."
– Finn, age 10
"THE ADULTS COME WITH ADVICE AND HELP, BUT IT IS THE CHILDREN THAT DECIDE AND MAKE THEIR PROJECT A REALITY."
– Children of Skrammel, Danish Pedagogy that Inspired the World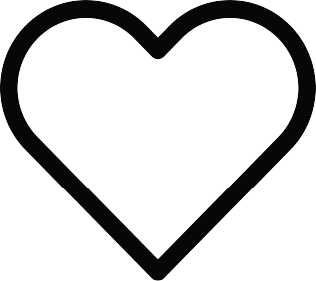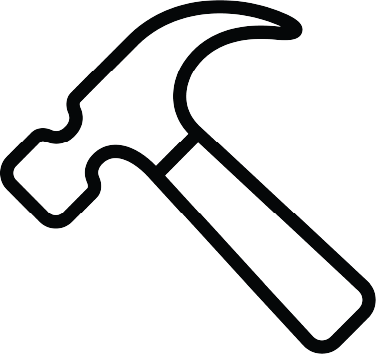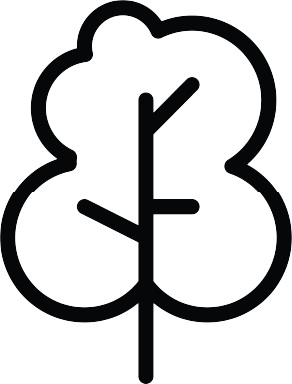 Spørg os
Udfyld formularen og hør mere om hvad WhatBox kan tilbyde. Vi sammensætter pop-up byggelegepladsen, efter dine ønsker og specifikke mål til et projekt eller arrangement.